Make Time For Things That Matter.
Try it Risk-Free for 30 Days!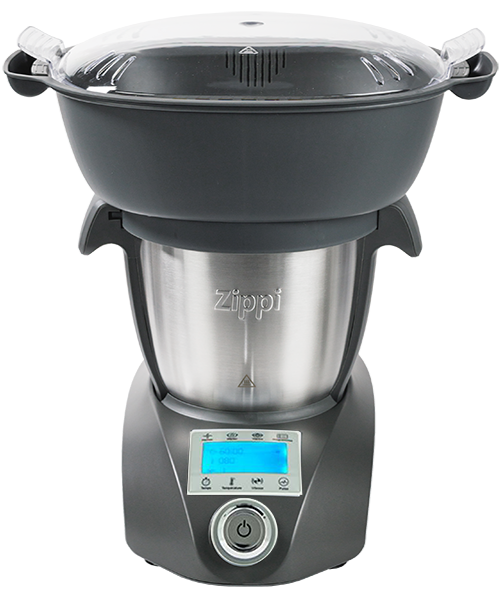 ---
---
BRING IT HOME FOR $44.99!
---
With interest-free installment plans starting at $44.99/mo. when selecting "Affirm" | "ShopPay" | or "Klarna" at checkout! If you aren't satisfied with your purchase within 30 days of reciving Zippi Cooker - we will ship it back for FREE and give you a full refund.
SMART COOKING FOR EVERYONE
---
From start to finish, Zippi™ Cooker will be your personal cooking asistant. Zippi™ Cooker has perfectly synchronized cooking presets, just choose the desired setting & time on the machine's easy-to-read display and press "start."
---
Zippi Cooker will give you the control and confidence to make delicious and satisfying meals even if you're new to cooking. Let Zippi Cooker do all the work - you can take the credit. Zippi Cooker has preset settings for virtually anything you want to make!
REPLACES 12 KITCHEN APPLIANCES
---
Zippi™ Cooker is a Slow Cooker | Steamer | Blender | Rice Cooker | Food Processor | Stand Mixer | Casserole Dish | Soup Maker | Whisk | Chopper | Yogurt Maker & Ice Cream Maker! Cook your favorite recipes with a single kitchen appliance.
Try Zippi™ Cooker risk free for 30 days with our money-back satisfaction guarantee.
LIVE SIMPLE. LIVE HEALTHY.
---
Say "goodbye" to preservatives & added sugar. Make tasty and nutritious meals with Zippi Cooker; the easy way to cook your favorite food from scratch. Watch Zippi Cooker save you time with breakfast, lunch and dinner.
TRY ZIPPI COOKER RISK FREE
---
Cook your favorite recipes with a single kitchen appliance and try Zippi™ Cooker risk free for 30 days. We are so confident that you will love it, we wil give you a FULL REFUND if you aren't satisfied with Zippi Cooker in the first 30 days of recieveing it.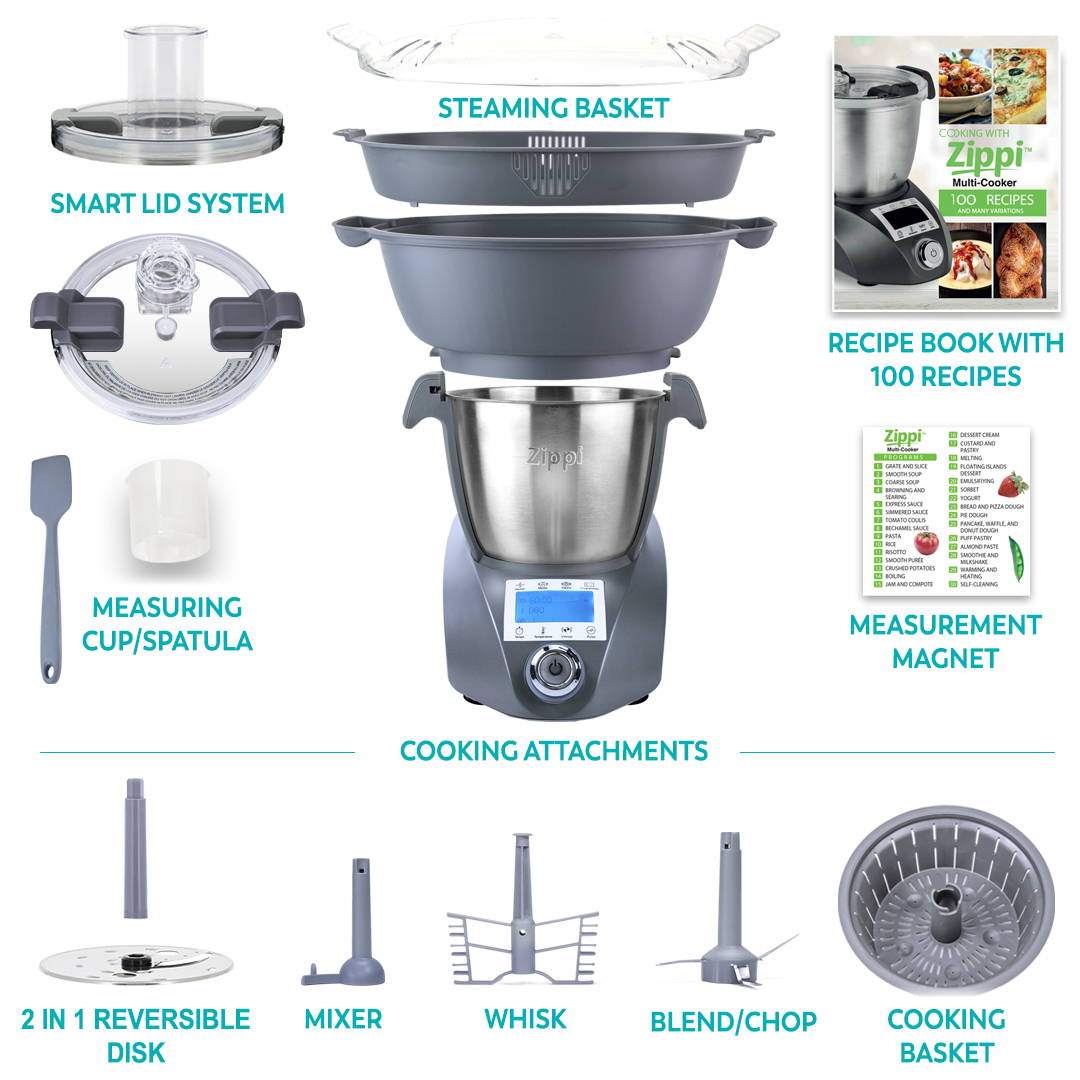 "I rent a small apartment. I've made breakfast, lunch and dinner without a toaster oven, air fryer or even a blender. I make protien shakes & veggie rice with this cooker." - Kyle R.
2 APR 2022
"Simple, easy to use and clean. My family likes to eat a lot of vegetables and the steamming tray is a time saver. My son also likes to use it for scrambled eggs and pancakes." - Maryln W.
15 SEP 2021
"Made a delicious stew and pulled pork. Many settings and features which work really well. Bowl comes off and is super easy to clean - looks nice on my counter :)" - Veronica C.
17 FEB 2022
100 FREE RECIPES Included When You Order Online ($50 value)
Every order includes 100 free recipes in our Limited Edition hardcover book with digital download! Get a sneak-peak of some of our favorite recipes now by clicking the "download" button below.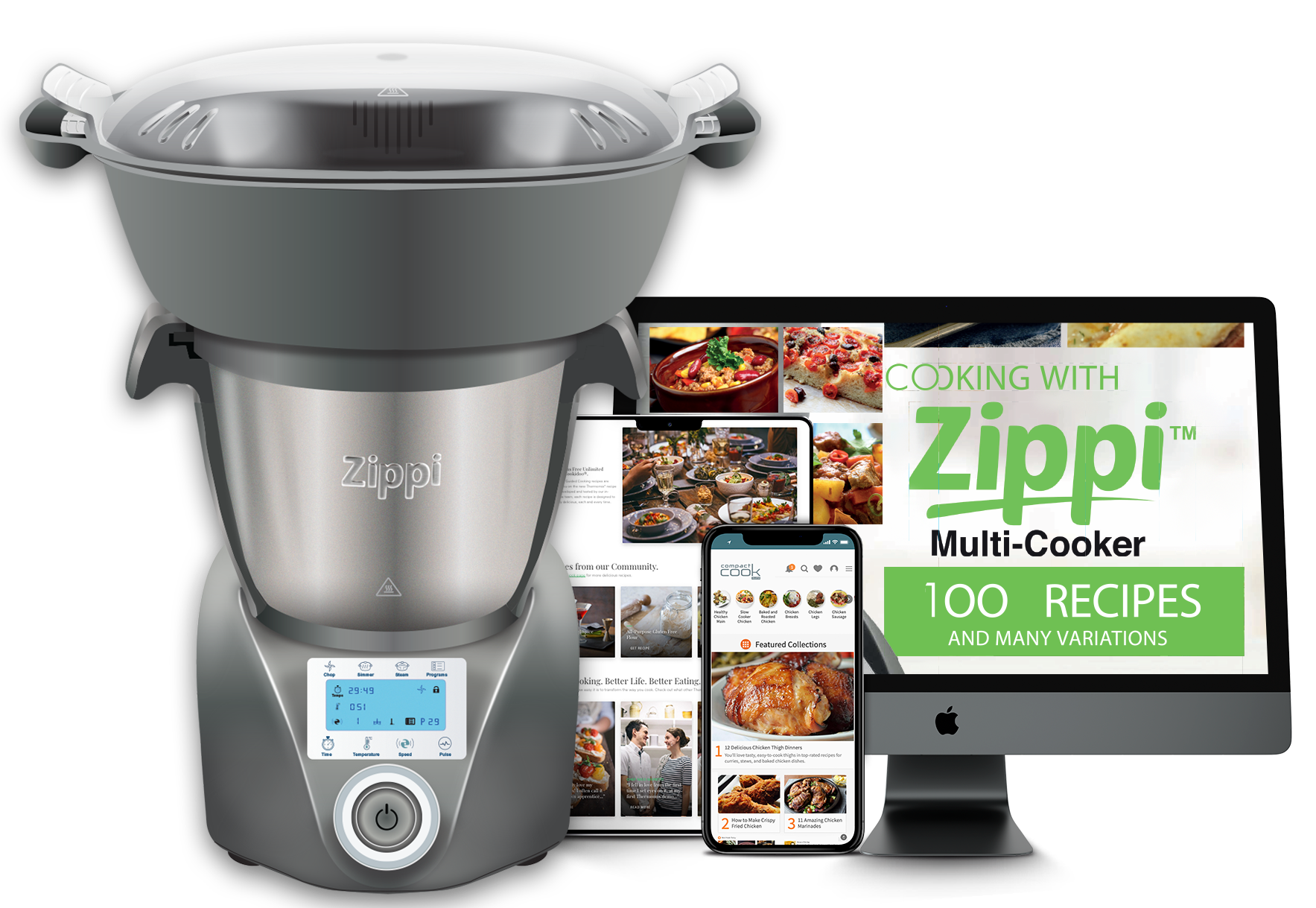 Want to talk to someone about ordering or need more information?
Ordering online is faster and easier than ever before; but if you still have questions or prefer to talk to ne of our live agents - we've got you covered. Call the number below or checkout THIS PAGE for more information!